What's New: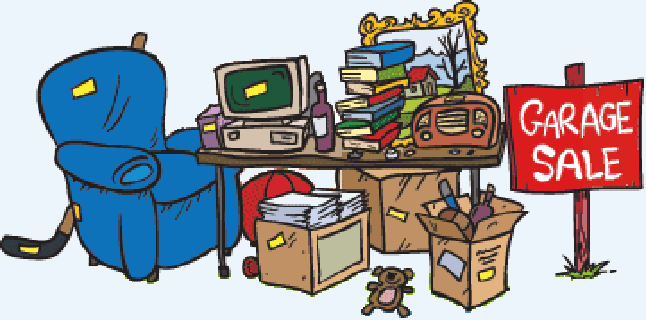 St Philip's Garage Sale: Friday, Oct 25th 9am –2 pm & Saturday, Oct 26th 9-2 pm
Garage Sale Donations: We gratefully accept donations on: Wed. Oct 23rd from 9:30 am to 6:00pm & Thurs, Oct 24th from 9:00 am - 3:00 pm. We are very sorry but we are unable to accept: mattresses, bed pillows, TV's, suitcases or computers. We do accept gently used clothing and bedding. We have a truck to help with pickup of donations.
Help Needed!
Garage Sale Set Up: Wed. Oct 23rd & Thurs. Oct 24th. All help is greatly appreciated. If you are able to spare 1 or 2 hours, please put your name on the sign-up sheets located on the bulletin board in the multi-purpose room or just drop by. We would also appreciate a couple of people to help price tools.
Wed 9:00 am: various tasks; removing chairs, setting up tables, etc
Wed & Thurs…9:30 am: Sorting of sale items. Bring a can of soup, and stay a little longer!!
Garage Sale Take Down: Saturday, October 26th at 2:00 pm: Packing left over items and setting up the church hall. As you can see we will have a very busy four days. The Ladies Group is organizing this project, but without the support from our parishioners, we will not be able to make this happen.
Any help on any of the days is welcomed. Please check the sign-up sheet on the bulletin board in the multipurpose room or contact Catherine Cembella at 250-585-8309
What's Happening at St. Philip's:
St Philip by the Sea Singing Group: Upcoming practices are on Thursday, October 10 & Thursday, October 24th at 7:00 pm.
Ladies Fellowship Meeting: Tuesday, October 22nd 10:00 a.m. in the library. For more information contact Pat Wimmer at 250-760-0596.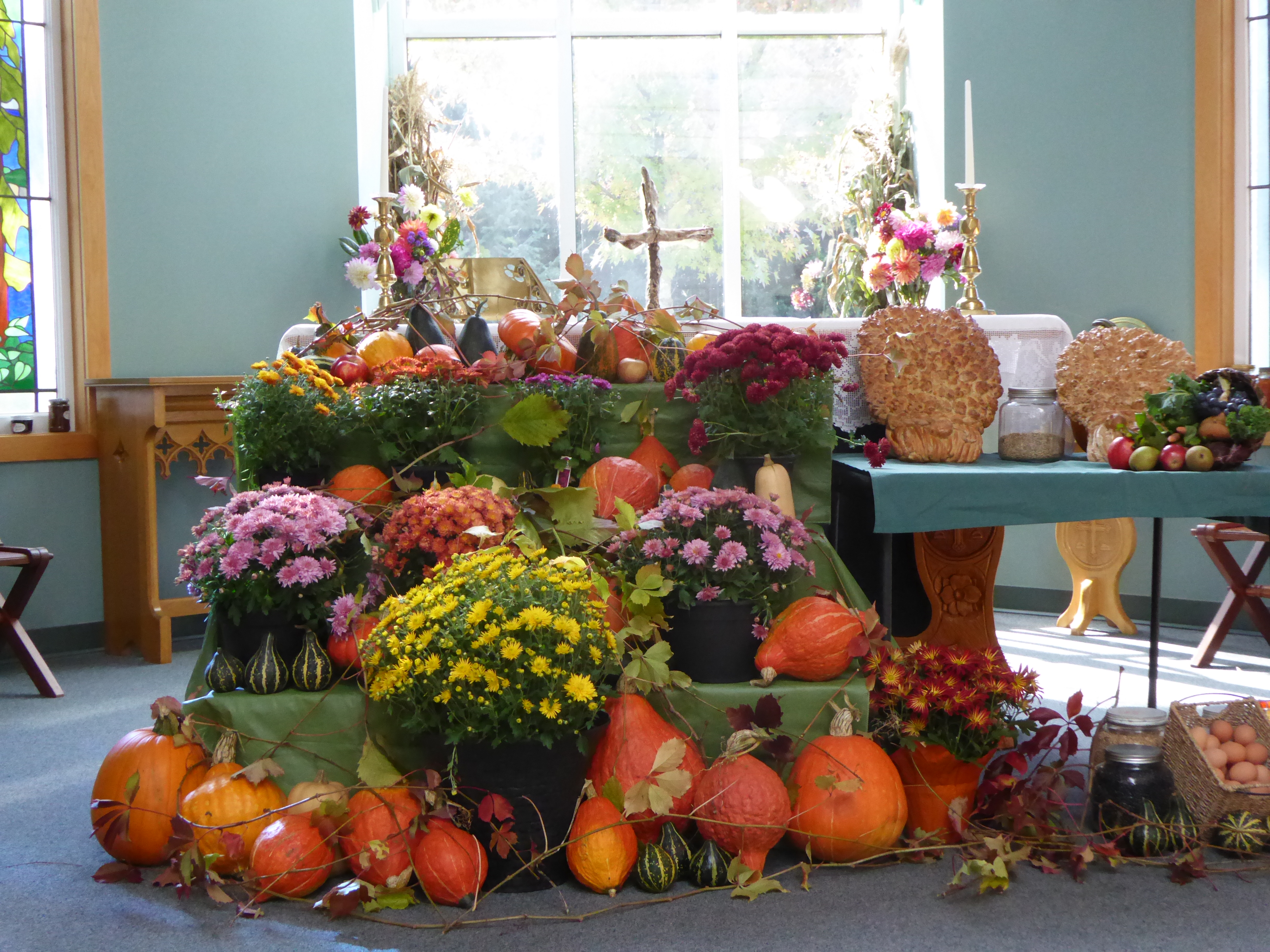 Harvest Thanksgiving set up
We will be decorating the church for the Harvest Thanksgiving services on Saturday 12th October, starting at 10am. All welcome.
Harvest Thanksgiving Service: Sunday, October 13th at 10:00 am. Come and join us for our annual Harvest Thanksgiving service, as we thank God for all the fruitfulness of our world.

Prayer Chain: The Prayer Chain is a confidential group who pray for people and/or situations made at the request of people needing prayer. To ask for or to be willing to pray…. please contact Jane Gribling at [email protected] or fill out a prayer card, located in the narthex and leave in the box provided.

Pastoral Care: If you are interested in receiving a visit from our pastoral care visitors or know of someone that would like a visit, please contact Reverend David at 250-390-3641.
New Church e-mail addresses: The church e-mail addresses have changed.
Please note the new email addresses:
Reverend David Chillman: [email protected]
Office administrator Lori Tanner: [email protected]
Treasurer (Tony Davis): [email protected]
Prayer Chain: (Jane Gribling) [email protected]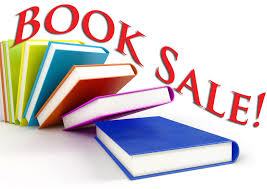 Book Sale - Fundraiser
Do you have some books that you would like to put to a good cause? If so, please bring them to the church at any time and leave them in the library. We will incorporate them into the already set up shelves and they will go on sale! We have priced the books very reasonably, small paperbacks $1; large paperbacks $2 or $3; hardcover books from $3 - $5. There is a money box situated on the shelf and you can put the money in as you buy your books – on trust! Once you have read the books, please bring them back so that we can recycle them into the shelves and give someone else a chance to buy a very reasonably priced books. This project is one of the new initiatives that the parish is undertaking to try and help with the ongoing financial difficulties. Thank you. Parish Council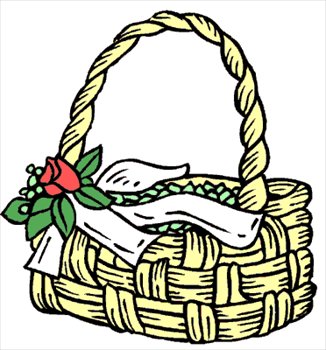 Travelling Basket
The Ladies Group has come up with an idea to help raise money. The travelling basket contains items that have been donated by people. These can be such things as knickknacks, hand made items or baked goods or an item that is no longer needed. All the items can be purchased by making a donation in the money box. Please do look and see what is in the travelling basket and also think about whether you have a small item that can be given to the basket.
Dial-a-sermon: Is there a Bible passage that you've never heard someone preach about before? Or a topic that you would like to hear someone preach about? Well now's your chance! If you want me to preach on a particular passage (no matter how bizarre) or on a topic (no matter how controversial), please suggest it on the sheet in the Multi-Purpose Room and I will try and preach on it in the next few months.
News from the Diocese:
It is with great joy that we announce The Rev. Gail Rodger has accepted the bishop's appointment as incumbent at St. Peter and St. Paul, Esquimalt, and commenced her new appointment on October 1, 2019.
The bishop has also accepted the resignation of The Rev. Jennifer Marlor as incumbent at St. Columba, Tofino, effective December 31, 2019. Please pray for Jennifer and the parish as they enter into this time of transition.
Community News:
Children's Formation -Understanding the Religious Potential of the Child:
An Introduction to Catachesis of the Good Shepherd. Saturday, November 2nd, 10am to 3pm, at St. Matthias Church in Victoria.
Who should attend: Parents of children ages 3 - 12, those considering starting or volunteering for Children's ministry, incumbents, wardens.
Presenter: Ann Garrido has been a catechist of the Good Shepherd since 1996. She holds a doctorate in ministry in preaching and is a member of the faculty at Aquinas Institute of Theology where she founded the MAPS-CGS program, a pastoral studies degree program with a concentration in Catechesis of the Good Shepherd.
For more information visit: bc.anglican.ca/events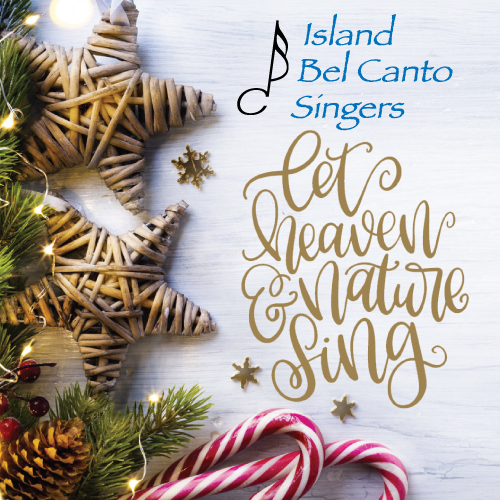 Mark your calendars! Island Bel Canto Singers is already busy at work, preparing for their annual Christmas concert, Let Heaven and Nature Sing. Performances will be held: Saturday, December 7, 2019 at 7:30 pm at St. Andrew's Presbyterian Church, Nanaimo Sunday, December 8, 2019 at 2:30pm at St. Philip By-the-Sea Anglican Church Tickets will be going on sale in early November. We hope to see you there!
Grief Support Group: Grief Share is a support group that provides help and encouragement after the death of a spouse, child, family member, or friend. The group meets weekly at St. Andrew's Presbyterian Church, 4235 Departure Bay Rd (Lower Hall Meeting Room). Date: Tuesdays, September 10th - December 13th. Time: 1:30 pm You are welcome to begin attending the group at any point. Each session is "self-contained", so you do not have to attend in sequence. You will be able to pick up any sessions you missed in the 13-week cycle. For more information about this group, contact the church office at 250-758-2676. For information about Grief Share visit www.griefshare.org
Ma'qa'th Food Program: The Ma'qa'th Food Program runs weekly, based at the Snaw-naw-as Health Centre in Upper Lantzville. This has been set up by Debbie Heath, who is the Community Nurse at the Health Centre and all the food is provided by Loaves and Fishes.
The program is open to everyone who lives in Lantzville and on the First Nations reserve. The Food Program runs from 2pm to 3pm every Tuesday. If you know of anyone who may like to benefit, please let them know about the Program.
Ma'q'ath Food Program Volunteers
The Ma'qa'th Food Program (food bank) is looking for volunteers. It is held at Nanoose First Nation Health Centre in Lantzville every Tuesday from 1:15pm – 3pm. Please contact Debbie Heath at [email protected] for more details.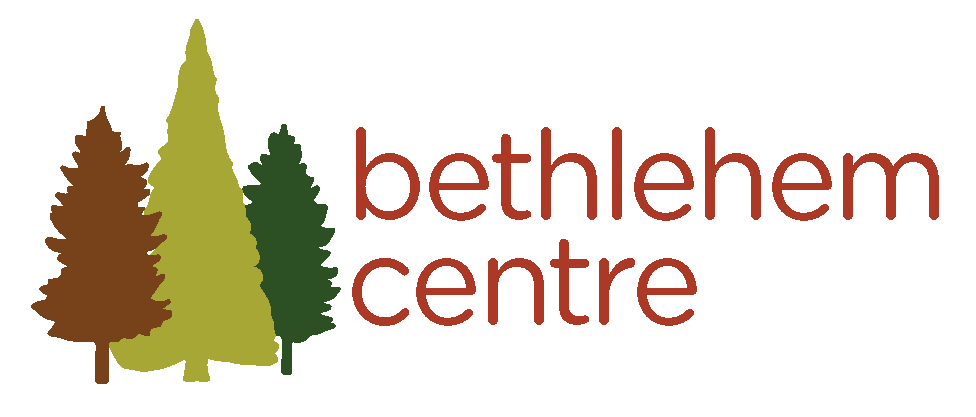 For information about upcoming workshops visit https://bethlehemcentre.com/group-programs/
Fake Emails
More fake e-mails: Another fake e-mail is circulating, claiming to come from David Chillman, asking for a favour, using the email address:
[email protected]mail.com If you should receive this e-mail:
Do NOT open it
Delete it
Let David know that you have received an email from that email address
If you have already received an email and opened it, please delete it immediately and run an antivirus software scan on your computer, just to be on the safe side.
These emails are fake and the fake email address has been reported to Google. Please accept David's apologies for any inconvenience that this may have caused.
Additional advice on email security:
a) Always question up front whether someone you know would ask you to purchase anything on their behalf via an email. Follow-up with a phone call if you think it could be real.
b) If you suspect an email of being nefarious, do not respond to it. By responding to the sender we are encouraging them to keep trying.
c) If you receive an email from the church office or from the rector, always check that the sender is using an official email address before responding.
Important Reminders about Health Matters:
St Philip's is a scent-free zone
The chemicals used in scented products can make some people sick, especially those with fragrance sensitivities, asthma, allergies and other medical conditions. Out of love and consideration for others, please do not wear perfume, cologne, aftershave and other fragrances and instead use unscented personal care products.
Intinction (Dipping)
It is the policy of the Bishop and Diocese of British Columbia that intinction is not an acceptable practice for public worship. A combination of current literature and expert medical advice concludes that sipping from the common cup and sharing a handshake represent minimal risk of transmission of contagion and fall within the parameters of the normal risks of daily living. On the other hand, the practice of intinction is a higher risk activity; fingertips coming in contact with the bread which is then dipped in the wine or fingertips coming in direct contact with the wine may contaminate the shared wine with pathogens other than those found in saliva. The choice for a communicant, then, is to share the common cup or to receive in only one kind. Anglican sacramental theology has always held that the benefits of the sacrament do not require the reception in both kinds.