What's New:
Prayer chain Jane's move is rapidly approaching. She and Gary vacate their old home on May 15 and do not get possession of their new home until May 21. They will be staying in a friend's Air BnB for that week and will not have the computer – only the hand held devices which are less satisfactory. So from May 14 – 22nd Yvonne has kindly agreed to cover for her, at [email protected]
Anglican Journal: Please confirm your subscription today. If you wish to continue to receive the Anglican Journal (and your diocesan paper with it), please complete the confirmation in one of the following ways:
email [email protected] with your name, address, phone number and ID#(from label, if available)
phone: toll free: 1-866-333-0959
online: go to anglicanjournal.com/yes
If the office does not hear from you, your subscription will come to an end with the June 2019 issue.
THE GREAT CANADIAN HYMN SING….hey Vancouver Island, a coast to coast celebration is now live and ready for your votes! Learn all about it and cast your vote now for your favourite hymn at: www.thegreatcanadianhymnsing.com Voting closes June 30th. Once decided, we will hold a spectacular concert with special guest artists to sing those top 10. The Victoria concert will be held at the Royal Theatre, 805 Broughton St. on September 8, 2019, from 3:00 pm - 4:30 pm. Tickets for the concert will go on sale May 15th.
Sorrento Centre Retreat & Conference Centre: Looking for sunshine, inspiration & play this summer? Registration is open for the summer programs being offered at the Sorrento Centre. For more information or to register, visit their website at sorrentocentre.ca or view the handout on the bulletin board and table at the front entrance to the church.

What's Happening at St. Philip's: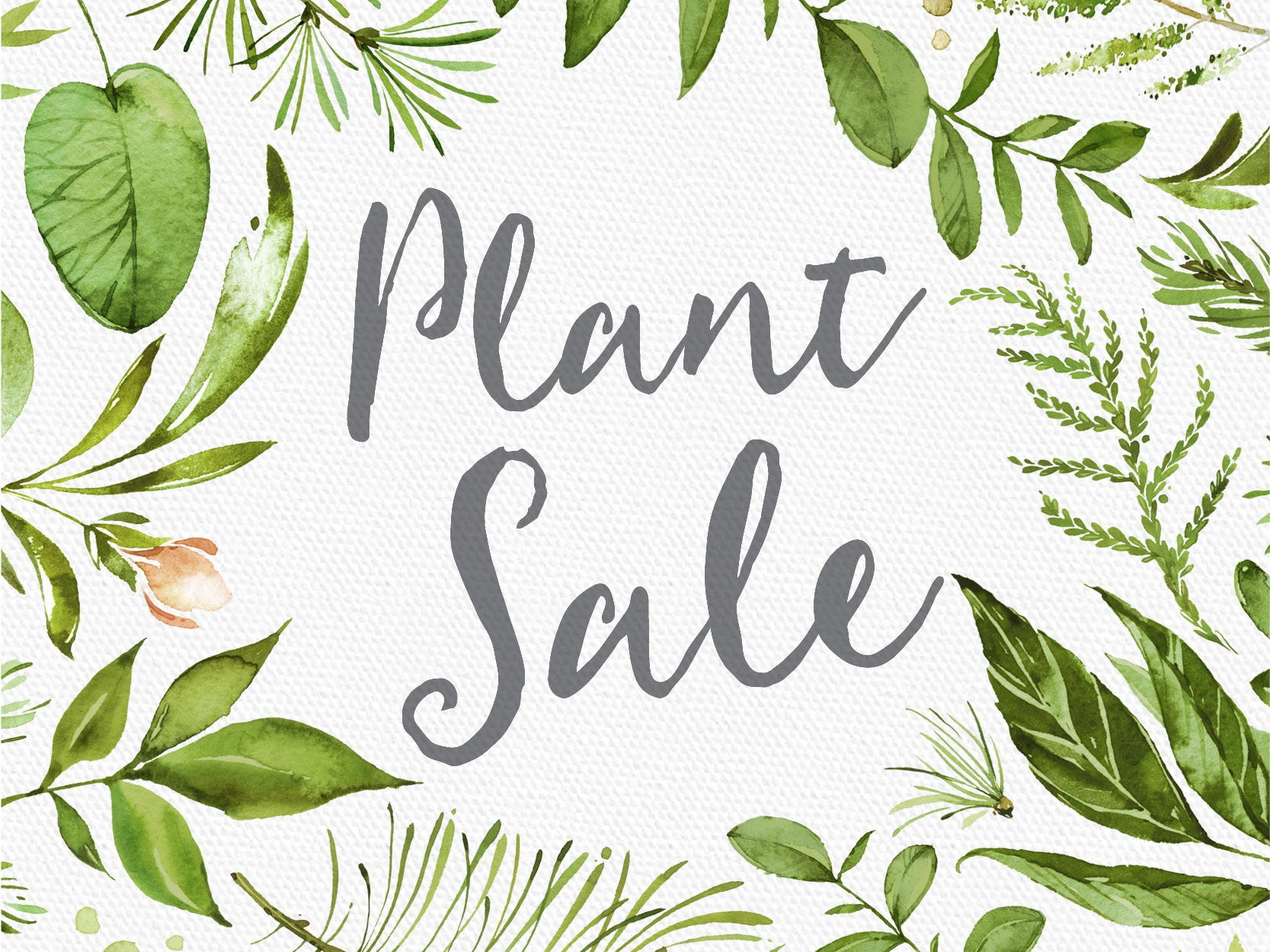 Great Big Annual St Philip's Plant Sale: Saturday May 11 from 9:00am–2:00pm.
This is a good fund-raiser and outreach opportunity for our church as we see and chat with a lot of people at the sale. We have had a fantastic response to our pleas for plants, pots, tools etc. for this year's sale but there's still plenty to be done. If you have plants to be collected please contact Yvonne ([email protected] or 250 619 2257).
If you can donate any garden tools, decor, plants etc. please bring them along to the church on Friday 10 May between 2.00pm and 5.00pm when we will be setting up for the sale. Donations of a non-organic variety can also be dropped off at the church when convenient – please put them tidily beside the shed.
Flower Guild Coordinator: We are looking for someone to join our Altar Guild team as the Flower Guild Coordinator. This entails checking the flower schedule on the notice board each week and contacting those who have committed to provide the Altar Flowers for each Sunday, and coordinating the delivery of the flowers to church on Saturday. If you think this is something you might be interested in please contact either Reverend David (390-3641) or Ann Smith (585-7789). Thank you.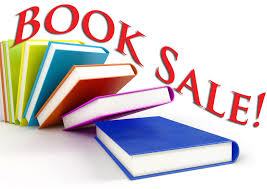 Book Sale - Fundraiser Do you have some books that you would like to put to a good cause? If so, please bring them to the church at any time and leave them in the library. We will incorporate them into the already set up shelves and they will go on sale! We have priced the books very reasonably, small paperbacks $1; large paperbacks $2 or $3; hardcover books from $3 - $5. There is a money box situated on the shelf and you can put the money in as you buy your books – on trust! Once you have read the books, please bring them back so that we can recycle them into the shelves and give someone else a chance to buy a very reasonably priced books. This project is one of the new initiatives that the parish is undertaking to try and help with the ongoing financial difficulties. Thank you. Parish Council
Travelling Basket: The Ladies Group has come up with an idea to help raise money. The travelling basket contains items that have been donated by people. These can be such things as knickknacks, hand made items or baked goods or an item that is no longer needed. All the items can be purchased by making a donation in the money box. Please do look and see what is in the travelling basket and also think about whether you have a small item that can be given to the basket.
Dial-a-sermon: Is there a Bible passage that you've never heard someone preach about before? Or a topic that you would like to hear someone preach about? Well now's your chance! If you want me to preach on a particular passage (no matter how bizarre) or on a topic (no matter how controversial), please suggest it on the sheet in the Multi-Purpose Room and I will try and preach on it in the next few months.


Important Reminders about Health Matters:
St Philip's is a scent-free zone
The chemicals used in scented products can make some people sick, especially those with fragrance sensitivities, asthma, allergies and other medical conditions. Out of love and consideration for others, please do not wear perfume, cologne, aftershave and other fragrances and instead use unscented personal care products.
Intinction (Dipping)
It is the policy of the Bishop and Diocese of British Columbia that intinction is not an acceptable practice for public worship. A combination of current literature and expert medical advice concludes that sipping from the common cup and sharing a handshake represent minimal risk of transmission of contagion and fall within the parameters of the normal risks of daily living. On the other hand, the practice of intinction is a higher risk activity; fingertips coming in contact with the bread which is then dipped in the wine or fingertips coming in direct contact with the wine may contaminate the shared wine with pathogens other than those found in saliva. The choice for a communicant, then, is to share the common cup or to receive in only one kind. Anglican sacramental theology has always held that the benefits of the sacrament do not require the reception in both kinds.


Community News:
Ken Lavigne presents Let Me Be Frank! - a show that celebrates the music of the great crooners from yesteryear and today from Sinatra to Bublé. Featuring the smooth vocals of Vancouver Island's celebrated singer Ken Lavigne accompanied by his 7 piece band, as he leads you through the classics of the Great American Song Book. All the music you know and love ….performed with style! May 10 in Parksville and May 11 in Chemainus.
TICKETS: Advance: $30 | At Door: $35 For more information visit https://www.kenlavigne.com/or call: 1.888.999.1110
Community of Learning Module 2 - Living Discipleship: Want to live more fully as a disciple of Jesus? The Community of Learning is an opportunity to learn together in a new way. It is about formation with others by bringing your experience and knowledge about the Christian faith and deepening it with others. Each module is facilitated by people living a life of faith with successes and challenges, just like you.
The facilitator for this module is Bishop Logan. In this module you will learn:
The biblical basis for our contemporary understanding of discipleship
The rule of life we are using to inform the Season of Discipleship
More about what discipleship looks like for you as part of the body of Christ
Dates: May 11, 2019 at St Luke, Cedar Hill from 9am-3:30pm
May 25, 2019 at St. Philip, Cedar from 9am-3:30pm
Lunch and snacks provided. This is a free event sponsored by the diocesan Lay Leadership and Training Vision Implementation Team. Register by May 3rd.
Register online at www.bc.anglican.ca/events For more information email [email protected]
Spend May with Francis of Assisi Spring has arrived at the Sorrento Centre and at our farm. With the new season, we are delighted to offer a new spring retreat from May 27 to 29: Sister Water and the Sultan. Course leader Len Desroches will engage us in the multi-textured love of Francis of Assisi – love of nature, and love of our fellow humans. The amazing, and true, story of Francis's encounters with the Sultan of Egypt will be woven through this retreat, including a screening of the powerful docu-drama: The Sultan and the Saint. At a time when hatred seems to be dividing people by culture and religion, and when humans seem alienated from the natural world around us, Francis has much wisdom and practical guidance for today. More information and registration here: https://www.sorrentocentre.ca/events/sister-water-and-the-sultan/2019-05-27
Regional Gathering: An opportunity for people from all the Anglican churches across our region to gather together. Saturday 8th June, starting at 12:30pm at St. Mary's Anglican Church, 2600 Powder Point Rd, Nanoose Bay, BC V9P 9E8 All welcome.

You're invited to The Ismaili Centre Burnaby (ICB) BC on Wednesday,Jun 12, 2019. The Shi'a Ismaili Centre in Burnaby (ICB), designed by Bruno Freschi and Shanti Ghose, is a synthesis of traditional Islamic architectural principles and modern construction techniques. From reports of people who have visited the Centre, we can assure you a most memorable day. The Centre, inaugurated in 1985, is one of BC's best kept architectural secrets.
To register visit https://www.eventbrite.com/e/the-ismaili-centre-burnaby-icb-bc-on-wednesday-june-12-2019-tickets-60440418920?ref=enivtefor001&invite=MTYzMjI1ODEvc3RwaGlsQHNoYXcuY2EvMA%3D%3D%0A&utm_source=eb_email&utm_medium=email&utm_campaign=inviteformalv2&utm_term=attend