Holy Week Services and Events:
Sunday 14 April (Palm Sunday): 8am & 10am services with distribution of palm crosses
Thursday 18 April (Maundy Thursday): 5:30pm Potluck Supper at St Paul's Nanaimo, followed by Eucharist at 7pm
Friday 19 April (Good Friday): 10am The Way of the Cross meditational service
Saturday 20 April: 7:30pm Easter Vigil Service at St Paul's, Nanaimo
Sunday 21 April (Easter Sunday): 8am Sonrise Service at Oar Road Beach. 10am Easter Celebration with the dressing of the Cross of Life
What's New: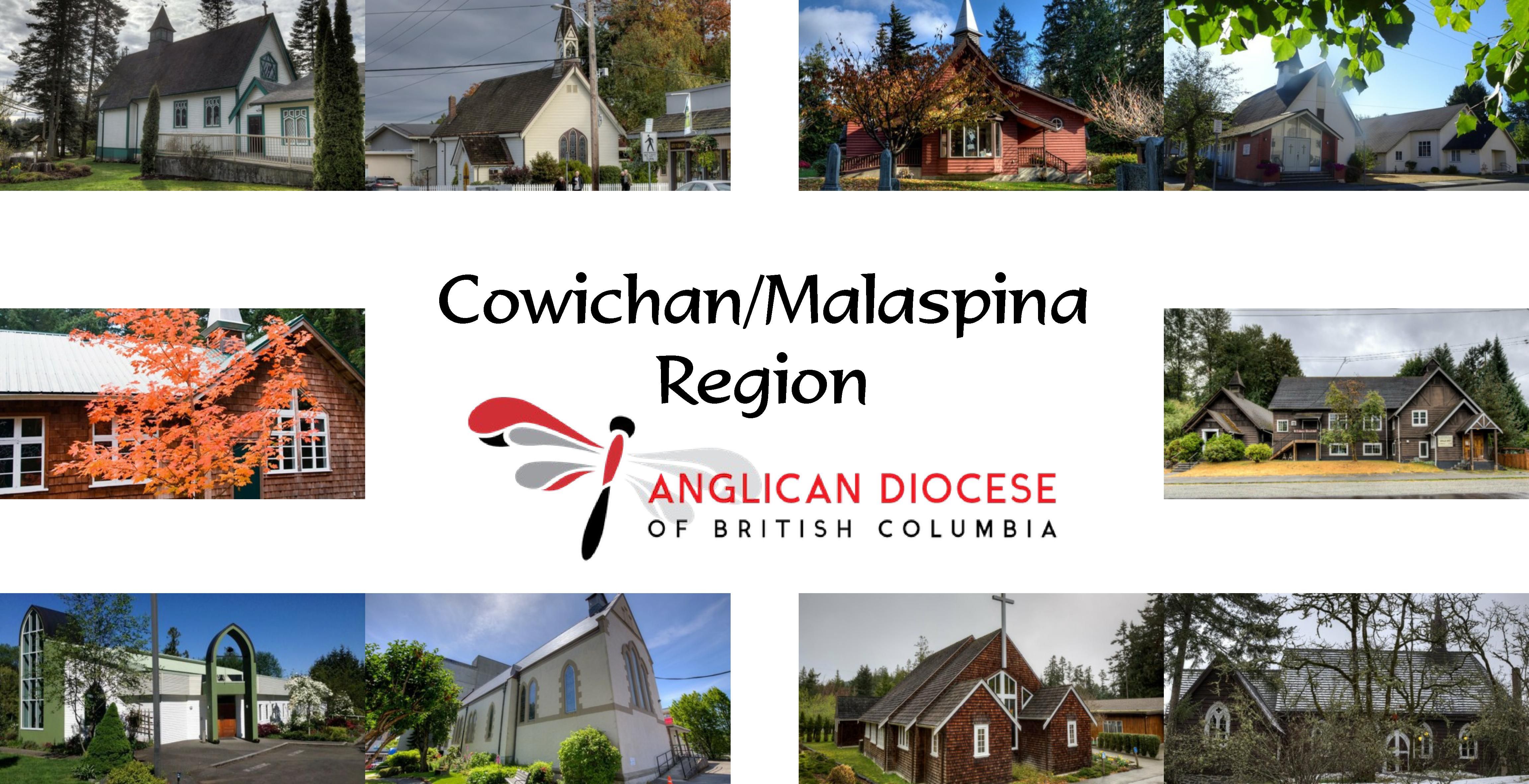 Regional Gathering: An opportunity for people from all the Anglican churches across our region to gather together. Saturday 11th May, starting at 12:30pm at St Philip's Anglican Church, 1797 Cedar Rd, Nanaimo, BC V9X 1L6. All welcome.
Anglican Foundation update: Please read the latest update from the Anglican Foundation. Anglican Foundation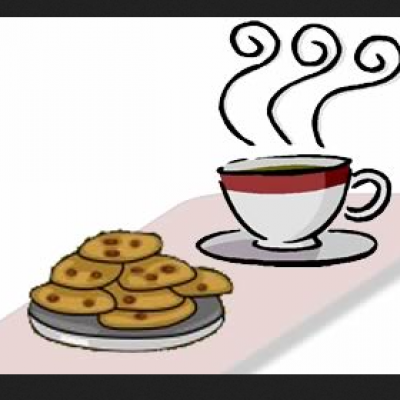 St. Philip by the Sea Church Tea and Bake Sale: Sat. April 27th from 1:30 to 4 pm. Adults: $10.00 Children 6-12 years: $5.00. Under 6 years: free. We are asking for donations of yummy cakes, cookies, pies, tarts, preserves, candies and treats for the tea and bake table. Please bring your goodies to the church during the set-up time, on Friday April 26, from 9 am to noon.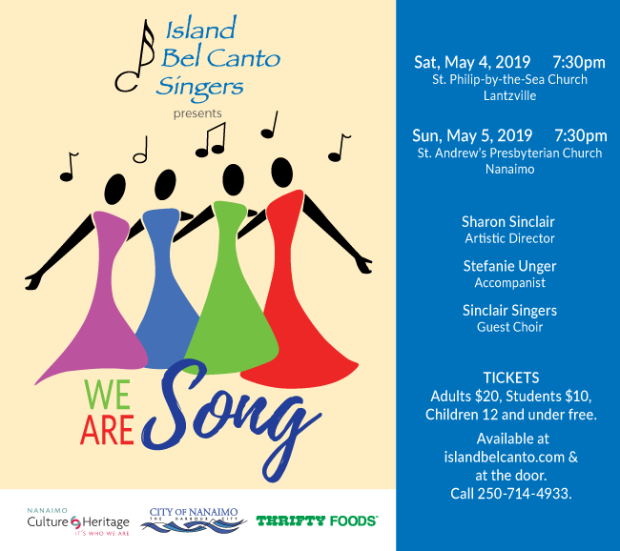 5th annual Lenten Film Series: held at Nanaimo Ecumenical Centre, Spartan Rd. off Metral, Nanaimo. Tuesday, 1:00-4:00pm for the movie, refreshment, and discussion. Led by Phyllis Thompson and the Rev. Foster Freed. The 6th/final movie, on April 16 in Holy Week, is Whale Rider. All are welcome, there's no fee.
What's Happening at St. Philip's:
St Philip by the Sea Singing Group: Next practice is Thursday, April 11 at 7:00 pm.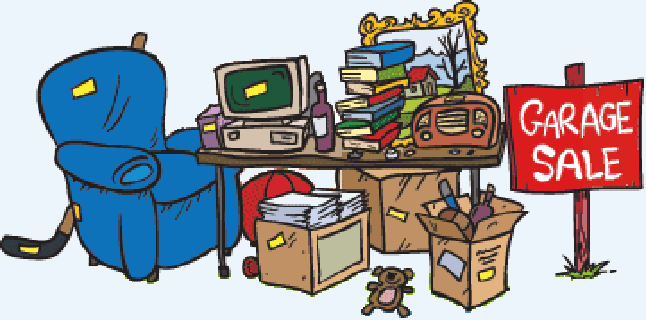 Church Rummage Sale: Friday, April 12 & Saturday, April 13 from 9:00 am - 2:00 pm: Open for Donations Thurs. April 11th until3:00 pm. We are very sorry, but we are unable to accept: Mattresses, Bed Pillows, TVs, Suitcases or Computers. We do accept gently used clothing and bedding. Spare an hour or two! Help unpack and sort the donations, no experience necessary. Just show up anytime between 10 am to 2 pm on Thurs and give whatever time you can spare.
Great Big Annual St Philip's Plant Sale: Saturday May 11 from 9:00am–2:00pm.
This is a good fund-raiser and outreach opportunity for our church as we see and chat with a lot of people at the sale. If you can donate any garden tools, decor, plants etc. please bring them along to the church on Friday 10 May between 2.00pm and 5.00pm when we will be setting up for the sale. If you are unable to deliver please contact Jude Chillman ([email protected] or 250 585 1345) or Yvonne Downey ([email protected] or 250 751 7897) and they will arrange collection. Donations of a non-organic variety can also be dropped off at the church when convenient – please put them tidily beside the shed.
Maundy Thursday - April 18: Please note that there will NOT be a Maundy Thursday service at St Philip's this year. Instead, we are all invited to join St Paul's Nanaimo for a Potluck Supper, which will be followed by a Eucharist. The Potluck Supper will start at 5:30, with the Eucharist begining at 7pm. It would be great if as many people from St Philip's could come to this and make it a really wonderful joint event. If you are planning to come to the supper, there is a sign-up sheet in the Multi-Purpose Room, where you can indicate if you are going to bring a main course or a dessert.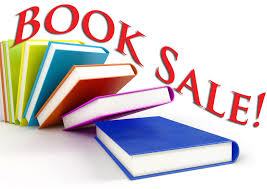 Book Sale - Fundraiser Do you have some books that you would like to put to a good cause? If so, please bring them to the church at any time and leave them in the library. We will incorporate them into the already set up shelves and they will go on sale! We have priced the books very reasonably, small paperbacks $1; large paperbacks $2 or $3; hardcover books from $3 - $5. There is a money box situated on the shelf and you can put the money in as you buy your books – on trust! Once you have read the books, please bring them back so that we can recycle them into the shelves and give someone else a chance to buy a very reasonably priced books. This project is one of the new initiatives that the parish is undertaking to try and help with the ongoing financial difficulties. Thank you. Parish Council
Travelling Basket: The Ladies Group have come up with an idea to help raise money. The travelling basket contains items that have been donated by people. These can be such things as nicknacks, hand made items or baked goods or an item that is no longer needed. All the items can be purchased by making a donation in the money box. Please do look and see what is in the travelling basket and also think about whether you have a small item that can be given to the basket.
Dial-a-sermon: Is there a Bible passage that you've never heard someone preach about before? Or a topic that you would like to hear someone preach about? Well now's your chance! If you want me to preach on a particular passage (no matter how bizarre) or on a topic (no matter how controversial), please suggest it on the sheet in the Multi-Purpose Room and I will try and preach on it in the next few months.


Important Reminders about Health Matters:
St Philip's is a scent-free zone
The chemicals used in scented products can make some people sick, especially those with fragrance sensitivities, asthma, allergies and other medical conditions. Out of love and consideration for others, please do not wear perfume, cologne, aftershave and other fragrances and instead use unscented personal care products.
Intinction (Dipping)
It is the policy of the Bishop and Diocese of British Columbia that intinction is not an acceptable practice for public worship. A combination of current literature and expert medical advice concludes that sipping from the common cup and sharing a handshake represent minimal risk of transmission of contagion and fall within the parameters of the normal risks of daily living. On the other hand, the practice of intinction is a higher risk activity; fingertips coming in contact with the bread which is then dipped in the wine or fingertips coming in direct contact with the wine may contaminate the shared wine with pathogens other than those found in saliva. The choice for a communicant, then, is to share the common cup or to receive in only one kind. Anglican sacramental theology has always held that the benefits of the sacrament do not require the reception in both kinds.


Community News:
The Global Village Nanaimo seasonal Fair Trade Store is open from April 11 to April 27 to celebrate Fair Trade. Come see us at Nanaimo North Town Center in Nanaimo between these dates. This store is a not-for-profit social enterprise that sells only fair trade goods, including house wares, gift items, accessories, baskets and some food items. www.globalvillagenanaimo.com or facebook Global Village Nanaimo.

Job Posting: St. Philip Anglican Church, Cedar: Now Hiring a friendly outgoing Parish office administrator in a small Anglican church in Cedar. Duties will include reception and administration, hall bookings and various other office work. Must be proficient in Microsoft Office programs.
Deadline: April 18, 2019. Request for a job description or to submit resume can be directed to the Reverend Susan Hermanson, OSBCn, Incumbent St. Philip's Anglican Church: [email protected]

Spend May with Francis of Assisi Spring has arrived at the Sorrento Centre and at our farm. With the new season, we are delighted to offer a new spring retreat from May 27 to 29: Sister Water and the Sultan. Course leader Len Desroches will engage us in the multi-textured love of Francis of Assisi – love of nature, and love of our fellow humans. The amazing, and true, story of Francis's encounters with the Sultan of Egypt will be woven through this retreat, including a screening of the powerful docu-drama: The Sultan and the Saint. At a time when hatred seems to be dividing people by culture and religion, and when humans seem alienated from the natural world around us, Francis has much wisdom and practical guidance for today. More information and registration here: https://www.sorrentocentre.ca/events/sister-water-and-the-sultan/2019-05-27

Government to double cyclone relief donations: Government will match donations to Cyclone Idai emergency response. Up to three million people in Mozambique, Malawi and Zimbabwe are in desperate need of humanitarian aid in the aftermath of Cyclone Idai. Hundreds of people have died and survivors have been displaced, creating vulnerable situations for children separated from their families, and women and girls in refugee camps. Severe flooding has damaged water systems leading to a lack of clean water and risk of cholera and other water-borne diseases. For every dollar donated to PWRDF's Cyclone Idai response, between March 15, 2019 and April 14, 2019, the Government of Canada will provide the same to the Humanitarian Coalition, up to a maximum of $2 million. PWRDF is participating in the match through Canadian Foodgrains Bank, a member of the Humanitarian Coalition. As we know, recovering from these events is a long-term process as families work to rebuild their communities and livelihoods. Please also pray for the agencies on the ground, including the PWRDF partner organizations.

Donations can be made in the following ways: Online at pwrdf.org/give-today and choose the box marked Emergency Response. On your cell phone by texting PWRDF to 45678. By Phone: For credit card donations call: 416-924-9192; 1-866-308-7973. Please do not send your credit card number by email or fax. By Mail: Please make cheques payable to PWRDF and note Emergency Response on the memo line and send to: The Primate's World Relief and Development Fund The Anglican Church of Canada 80 Hayden Street Toronto, Ontario M4Y 3G2
PWRDF Humanitarian Response Coordinator Naba Gurung 416-924-9192 ext. 321. Anglicans in Canada are praying, acting and giving to those affected by Cyclone Idai. Please watch for updates on PWRDF's response at www.pwrdf.org, as well as on Facebook @pwrdfcan and Twitter @pwrdf.

<![CDATA[ZjRBcTBlckI1SysxTllWaFpYYnNiNG93WlU0dU91MnJaRnFhYmFXcndMb2w0c2pZUThZeTAwdkJCbEViaStYZityM1NQcWRaMkJPMWhYcEdEQm9SNjBFaUZ4c01yR0Q5RnRpOXZrTTkrRWp3TVo0c0xMZGQ5YjExbXF0OGNkZTVZM3NuVHdhYTBDbHc5ZEpjWnd2Nkw1clV2RkZSOTIzSnJFdnFNT2xwWWc4PS0tWlRQa3hxSmVTTkNDczh5aS9RTjhMdz09--3cd198806638976c91bdb1f6c0357ea1265ec559]]>